Ryan Braun
was declared the National League MVP in 2011 and many analysts declared him the number one draft pick in fantasy baseball leagues until he was accused of using a performance-enhancing drug on
December 10, 2011
. He faced a 50-game suspension, which would have caused him to miss almost one third of the season and seriously hurt his fantasy value because of it.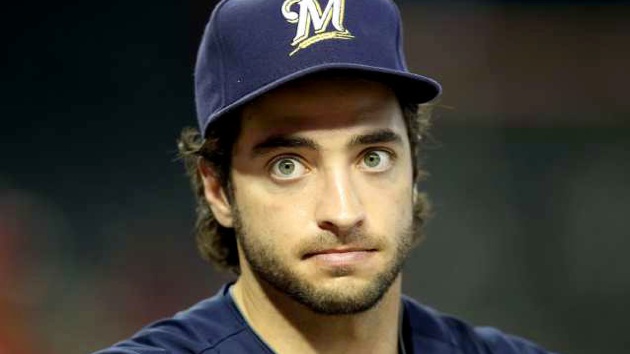 Ryan Braun was shocked when he was accused of using PEDs in 2011.
Braun finally won his appeal on
February 23, 2012
. He stated during a press conference, "I am very pleased and relieved by today's decision. It is the first step in restoring my good name and reputation. We were able to get through this because I am innocent and the truth is on our side."
Many analysts corrected their rankings and projections as soon as this occurred, while some dragged their feet. It has been two weeks since that announcement, yet three of my 14 references still show him as a 31st draft pick or worse which is causing his rank on my
2012 Overall Fantasy Baseball Rankings
spreadsheet to skew. The
Yahoo Draft Average
takes every draft into account, including those before the appeal was announced, so this variance is understandable and will correct itself over time.
ClubHouseGM
and
Fantasy Baseball Crackerjacks
released their draft kits in mid-February before the appeal and still have him ranked 41st and 76th, respectively.
What happens if these outliers are ignored?
Removing these erroneous values updates Braun on this compilation from a 14th overall pick to 4th behind
Miguel Cabrera
,
Albert Pujols
, and
Matt Kemp
. His standard deviation is reduced from 106th (21.67) to 6th (2.54), while his weighted and unweighted ranks are both improved to 4th.
This is a great example why I decided to calculate and include the standard deviation value for every player. I am not going to omit these three data sets from my compilation even though they may be outdated compared to the others. They may be inaccurate in regards to Braun, but everything else is great.
Just remember it should be an easy decision to take Braun in the top half of the first round.